Carbeth Hutters Community Company
LAND PURCHASE

Carbeth has had a special place in Scottish history for nearly one hundred years. Now is the time you can join our story and put the final piece of the jigsaw in place as part of our centenary celebrations.
Just ten miles outside Glasgow and yet a lifetime away from tarmac roads and constant electronics, the Carbeth Hutters' Community thrives on being off-grid and supporting neighbours. Connected to the past, but demonstrating a sustainable model for the future.
In 2013, after fourteen years of a land dispute, Hutters bought-out the land they occupied for themselves, their families and visitors from around the world. These are not wealthy people, but a genuinely diverse community from areas of Glasgow and Clydebank with historic connections to Carbeth and from further afield. We are builders, artists, carers, youth workers, trades unionists, teachers, reformed addicts. We are also fun, enterprising, welcoming and passionate. And we need your help.
We have 12 days to raise £12,000. This amount, added to our own saved funds, will allow us to buy the remaining parcels of land which sit in and around Carbeth Hutting areas. These parcels include the site of an historic droving inn and two large fields in the middle of the hutting areas. With this new land, not only would we protect the future of Carbeth Hutting, but we could develop new initiatives to support this special tradition, including: a memorial woodland, wood school, hutting museum and visitor centre.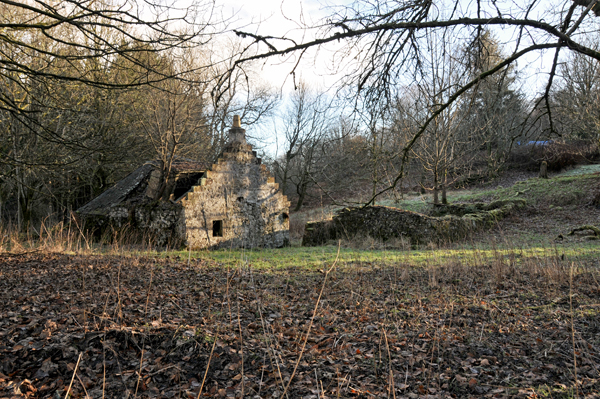 The Old Drovers Inn on the land of our proposed purchase.


Please help us by donating to this unusual and worthy cause.